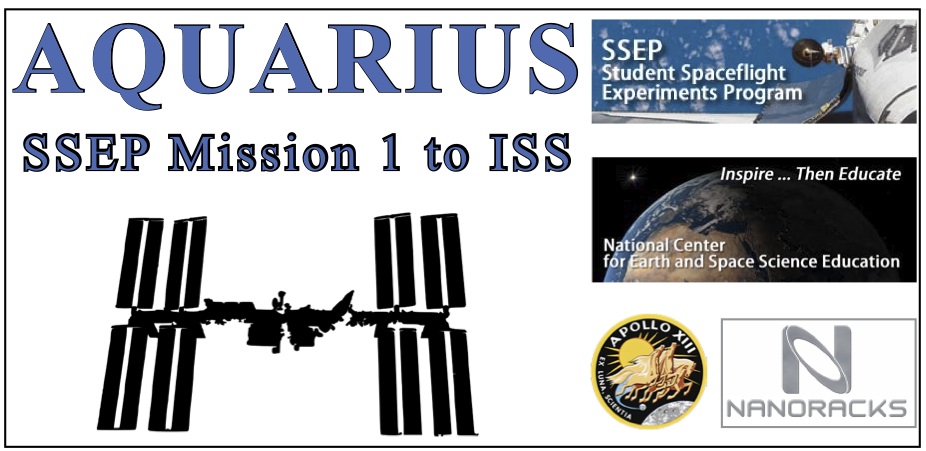 April 6, 2012, 10:00 pm EDT: Student flight experiment teams have reached a milestone. NanoRacks in Houston is now in receipt of 14 of 15 Fluids Mixing Enclosure (FME) mini-laboratories for integration into the Aquarius payload.
The mini-labs were to be delivered today, but there's a hitch — always is with real science. (And it's not a duct tape moment.) Everyone, keep your fingers crossed that the United States Postal Service comes through tomorrow for Team #9.
Congratulations to all 15 flight experiment teams for locking down their experiment sample concentrations, assembling, loading, and sealing their flight hardware, and shipping to Houston. How does it feel to be part of America's Space Program? How does it feel to be real space science researchers, flying an experiment in low Earth orbit that you researched, designed, proposed, and refined?
From earlier today—
From: Harri Vanhala, NCESSE Flight Operations Manager for SSEP
To: All SSEP Mission 1 Teams
NanoRacks informed us at 5.30 pm EDT today that the packages containing the flight-ready FMEs for the experiments scheduled to fly on SSEP Mission 1 to the International Space Station have arrived from all teams (except one; the team whose package is missing is aware of the situation and is attempting to resolve the problem with the United State Postal Service ASAP). The FMEs that have arrived are now safe and sound with NanoRacks. The integration of the SSEP payload is scheduled to take place this weekend; we'll let everyone know once we've receive more news on the progress of the payload assembly.
Congratulations to all teams for getting their experiments ready for flight.
Launch is now just a few weeks away!
Harri
SSEP is the first pre-college STEM (Science, Technology, Engineering, and Math) education program that is both a U.S. national initiative and implemented as an on-orbit commercial space venture. SSEP is a program of the National Center for Earth and Space Science Education, and enabled through NanoRacks LLC, which is working in partnership with NASA under a Space Act Agreement as part of the utilization of the International Space Station as a National Laboratory.