First some foundational thoughts on education that were fundamental to the creation of the Student Spaceflight Experiments Program, and which grow from the Core Beliefs and Embraced Pedagogy of the National Center for Earth and Space Science Education—
In our classrooms, let's not talk ABOUT science or teach the book of knowledge, let kids
DO science and embrace …. journey.
In our classrooms, the experience should mirror the interdisciplinary nature of life,
and not the subject of the hour.
In our classrooms, let's not lecture, but instead, entice the gift of a question.
In our classrooms, let's not kill inquiry and exploration, let's nurture it … for it is in our genes.
In our classrooms, let's foster an understanding that inquiry is an art, and practitioners are artists.
In our classrooms, we need joy … for is not empowering oneself to learn something new … joyful?
In our classrooms, there should be ….. magic.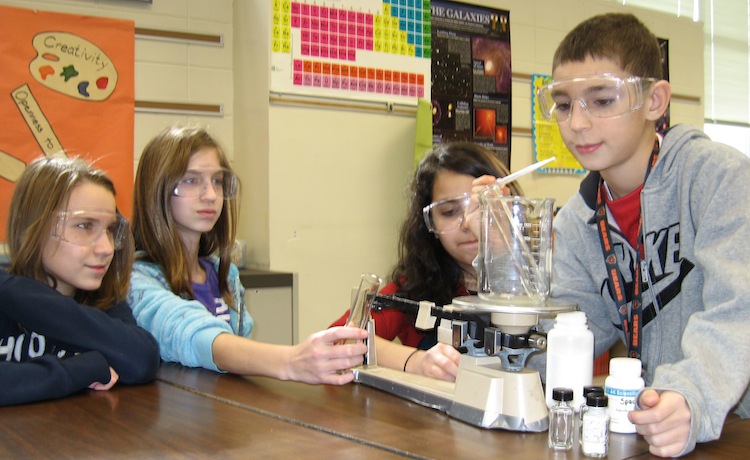 These photos of young scientists from across the SSEP network of 27 communities are telling—in their faces you can see excitement, engagement, wonder, focus, and pride in accomplishment. Maybe it pays to read these words again, focus on their meaning, and recognize that they embrace a human activity that is often mischaracterized. These are words that describe myriad facets of organized curiosity—of science! And in these faces you can see future molecular biologists, geneticists, organic chemists, agronomists, spaceflight engineers … some of America's future researchers. Our sincerest hope is that SSEP has sparked a new found excitement in these children, provided them an authentic window on science, and helped give them the inspiration to dare to dream.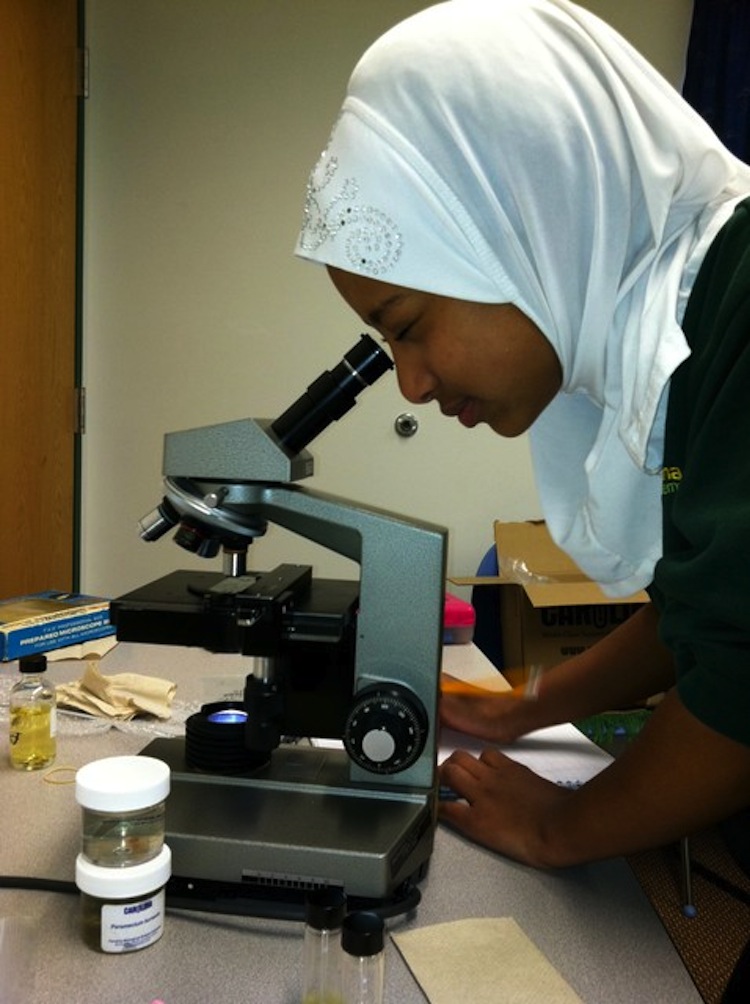 Also in these photos is something else. Of SSEP's accomplishments, possibly the most profound has been its ability to engage a remarkable cross section of Americans, opening pathways in STEM education for young women and men from a diversity of cultures and socio-economic backgrounds. There can be no higher calling for American education that to embrace—and deliver on—the notion that when it comes to the education of our children, the guiding principle must be that there can only be one America.
We have now added photos of these students, hard at work in the business of curiosity, to the Experiments Selected for Flight pages at the SSEP Community Network Hubsite. Come visit—
Jump to: Selected Experiments on STS-134 page
Jump to: Selected Experiments on STS-135 page